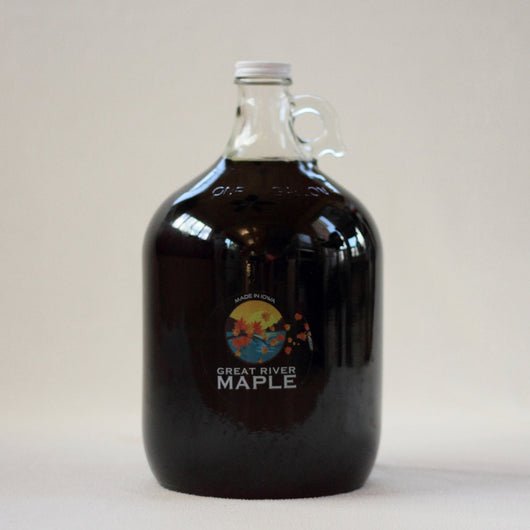 1 Gallon Coffee Infused Syrup
Regular price $100.00 Sale
Can't get enough of our Coffee infused maple syrup? We know offer it in gallon sizes. Try it out on vanilla ice cream with brownies or used in marinades for grilling.
Refrigerate after Opening.
*Please note gallons will be typically be shipped in a plastic bottle. If you prefer glass and you live in Iowa and are on or near a regular delivery route, please contact us or include a note at checkout and we would be happy to coordinate and drop off a glass gallon when we are in the area.