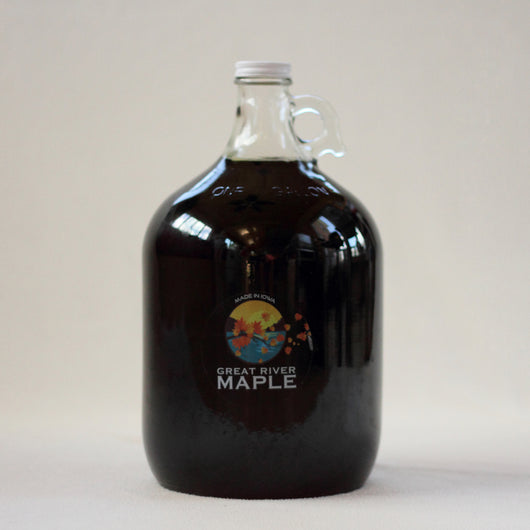 1 Gallon Grade A Rich
Regular price $85.00 Sale
100% Pure Maple Syrup
A gallon size of Grade A Rich (Formerly Grade A) is sure to keep your family happy and is perfect to make sure you don't run out (for a little while at least). 
Refrigerate after opening.
*Please note gallons will be typically be shipped in a plastic bottle. If you prefer glass and you live in Iowa near one of our regular delivery routes, please contact us or include a note at checkout and we would be happy to coordinate and drop off a glass gallon.