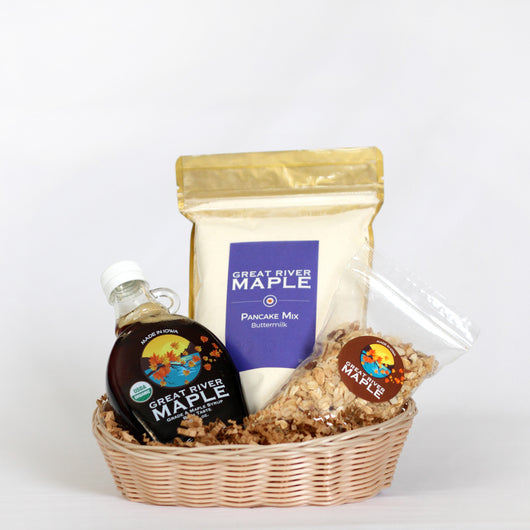 Small Gift Basket
Regular price $25.00 Sale
Our small Great River Maple Gift Basket is a great for gifting breakfast to your friends and introducing them to our delicious syrup and pancakes. Of course we had to throw in a taste of our homemade granola because it's our favorite.
Our small gift basket includes: 8oz Rich, Pancake Mix and 4oz of our Homemade Granola
We can include a small note with your gift basket (up to 120 characters) simply include your note on your cart page before checking out. 
Please Note: We include a small card that says to and from and we can write a short message (Up to 120 characters) if you inform us what you would like written.